About us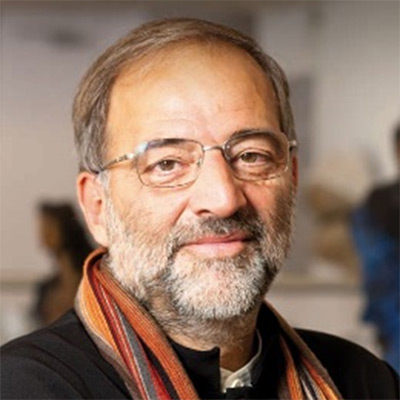 ---
Physiologist and biophysicist, Yehezkel Ben-Ari has made major discoveries on brain developmental sequences, epilepsies and anoxic insults… He described with his collaborators from Inmed (Marseilles, France) most of the brain – neuronal and network – developmental sequences, and discovered the maturation of GABA currents which has been preserved throughout evolution and altered in brain disorders paving the way to a novel vision of treating brain disorders. Indeed, relying on this "neuroarcheology " concept he led clinical trials to treat Autism, Parkinson disease and more recently brain tumors. He also pioneered the use of Machine learning analysis of maternity to identify at birth babies who will have a diagnosis of autism later. He contributed to more than 500 scientific publications and is among the 100 most quoted neuroscientists. He received many prizes, including the French INSERM 2009 biomedical prize as well as the European and American epilepsy foundations prizes and the GagnaVan heck prize of the Belgian FNRS. He is also Doctor Hon. Causae of the Unviersity of Liege (Belgium). He directed an INSERM unit for over 20 years, and founded the Mediterranean Institute of Neurobiology (Inmed) that he directed until 2011. More recently, he created 3 young innovative companies: Neurochlore, B&A Biomedical and B&A Oncomedical.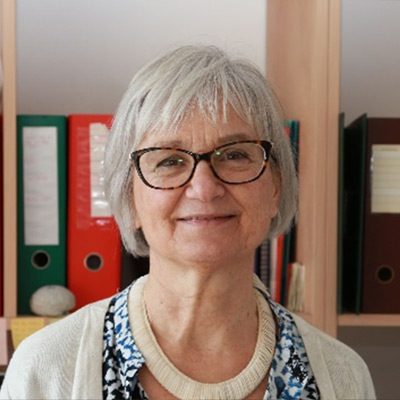 Constance Hammond
Founder
---
Constance Hammond is an emeritus INSERM Research Director attached to the Mediterranean Institute of Neurobiology (Inmed, France). She has acquired an extensive experience in electrophysiology in particular at the Marey Institute (Paris, France), the ENS (Ecole Normale Supérieure, Paris), the INSERM unit U488 (Paris) and then at Inmed – INSERM U901 (Marseilles, France). Renowned specialist in the function of basal ganglia neurons, and notably of those from the subthalamic nucleus and the striatum, her work has considerably helped understanding the mechanisms behind Parkinson's disease. She joined the B&A Therapeutics' team to develop research on pathological electrophysiological signs of basal ganglia neurons and study the effects of the diuretic Bumetanide on these signs. She is also the author of the textbook "Cellular and Molecular Neurobiology" (4th edition, Elsevier) and the cellular Neurophysiology MOOC (FUN). In addition, she has created and is the current President of the association "Tous Chercheurs".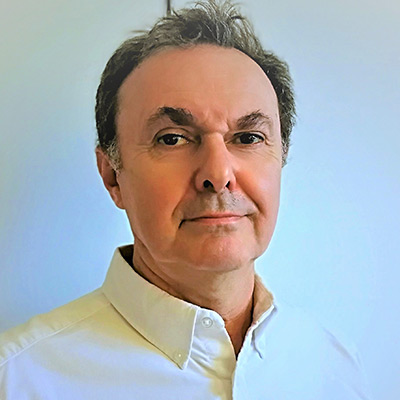 Denis Ravel
Chief pharmaceutical officer
---
Denis Ravel (Polytech Engineer and PhD Marie Curie University) is the founder of Initial R&D Consulting whose goal is to support start-ups in the development of innovative molecules. He has more than 35 years of experience in pharmaceutical companies (Servier, Merk-Serono) or biotechnology companies (Genset, Diatos). He has accompanied more than 50 projects in different therapeutic areas, such as cancer, metabolic, autoimmune or neurodegenerative diseases and rare diseases…) with chemical and biological molecules (proteins, antibodies, oligonucleotides). This expertise allows him to address both preclinical (pharmacology – toxicity – pharmacokinetics) and clinical (Phase I and II) aspects. His role within the Oncomedical B&A project is to support the selection of the best candidates and to initiate the regulatory preclinical development program.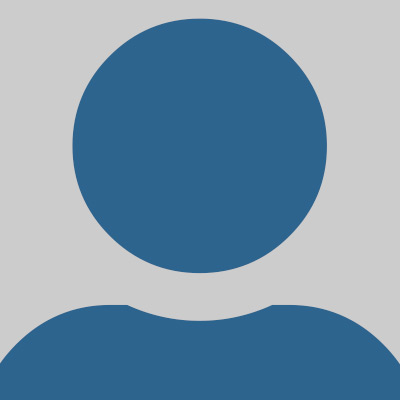 Pascal George
Chief pharmaceutical officer
---
Pascal George got his PhD in organic chemistry at the University of Louvain, Belgium. Passionate of science, he started working as medicinal chemist at Synthelabo, Paris, France.
After several year of activity he was promoted head of CNS medical chemistry, managing multiple projects. Two of them were leading to 2 compounds on the market. The most known is zolpidem (stilnox, ambien, myslee).
Before leaving Sanofi-Aventis in 2010, Pascal was head of CNS Med Chem worldwide, managing about 110 scientists based in Europe and US, on top of being the main coordinator of the partnership with Mitsubishi Tanabe Pharma Corporation based in Tokyo and Yokohama.
Since 2010, Pascal had his main activities as vice-President then President of the French Medicinal Chemistry Society, acting presently as senior consultant in Drug Discovery and Development for biotechs, pharma companies, institutions, venture capitals in EU, Japan and US.